FREE SHIPPING ON $15+ REFEREE ORDERS USING THE CODE
REF15421
E-stores excluded & additional exclusions apply.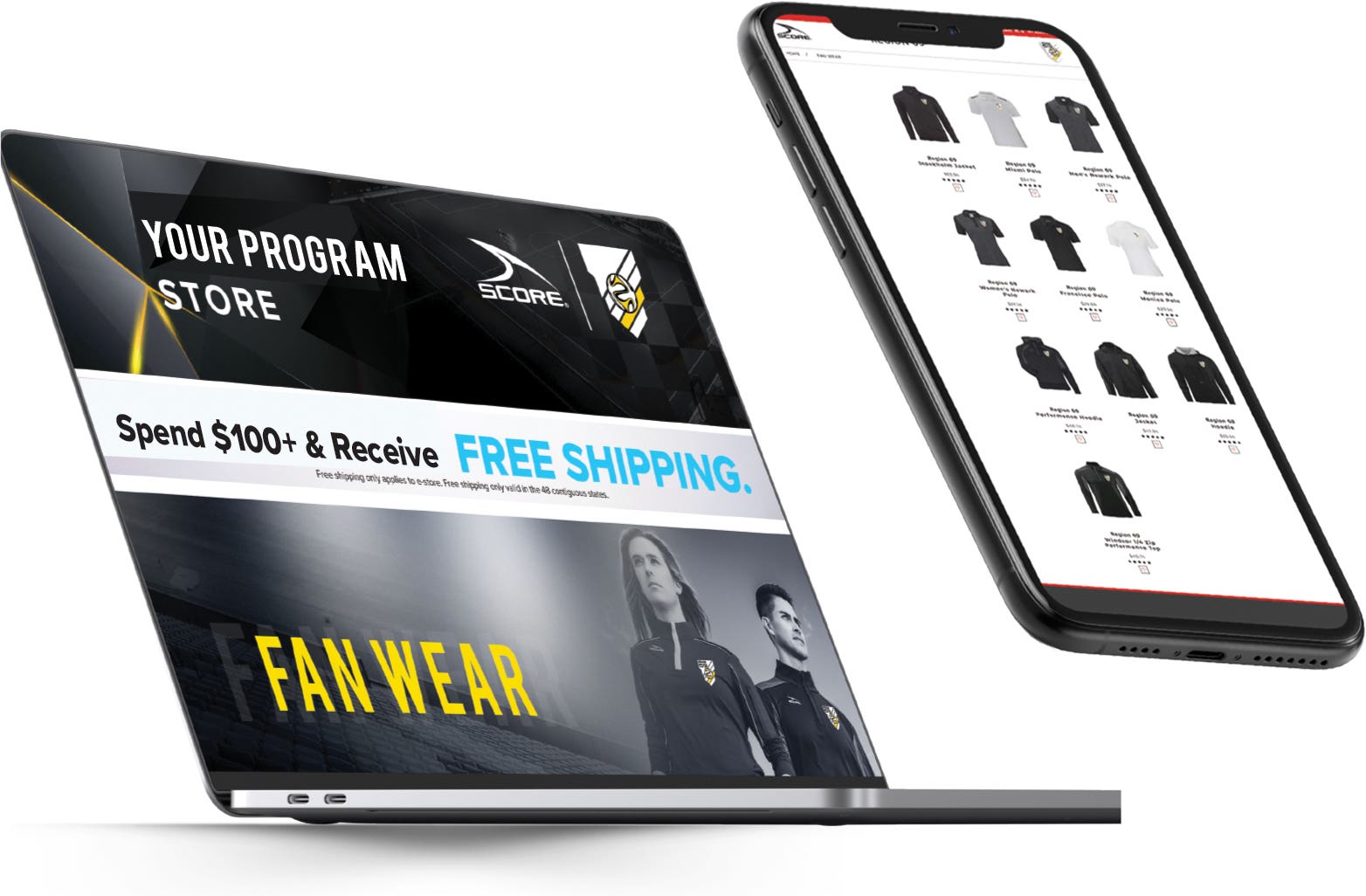 SCORE® ONLINE E-STORES → NO STRESS. NO HASSLE.
SCORE Sports online e-stores offer a great solution for leagues who are looking for an easy and stress-free ordering experience for their members. Customizable e-store products are available for player uniforms, fans, coaches, referees, and more! Creating an online e-store is a simple process, and your SCORE® Expert will be there for you every step of the way.
Parents with Online Uniform Stores ● Online Fan Wear Stores ● Ships Directly to Parents

DIRECT SALES CONTACT
Your SCORE Expert will guide you on your uniform selection & next steps.

ORGANIZATION E-STORE CREATION
SCORE to set up your store.

PARENT ORDERING
Parents receive an email and begin shopping.

ORDER PROCESSING
Your order is received & packed for shipping.
SHIP & DELIVER
Orders delivered directly to your parent's doorstep.

READY FOR GAME DAY
Players, fans, coaches, and referees are ready in time for game day.